Rocket Mortgage FieldHouse | Cleveland, Ohio
The Emo Pop-Punk trio, Paramore, is returning to North America for the second leg of their comeback tour. Now on tour supporting their brand-new album, This Is Why, which will be released on February 10th. So, go ahead and get some tickets to Rocket Mortgage FieldHouse on Sunday, June 4th 2023! This is the tour to be thrilled about, since it is not only their first since 2018, but it is also their first time at No. 1 on the Billboard rock radio charts in almost 15 years. The lead track from the band's next album, "This Is Why," has risen to the top of Alternative Airplay!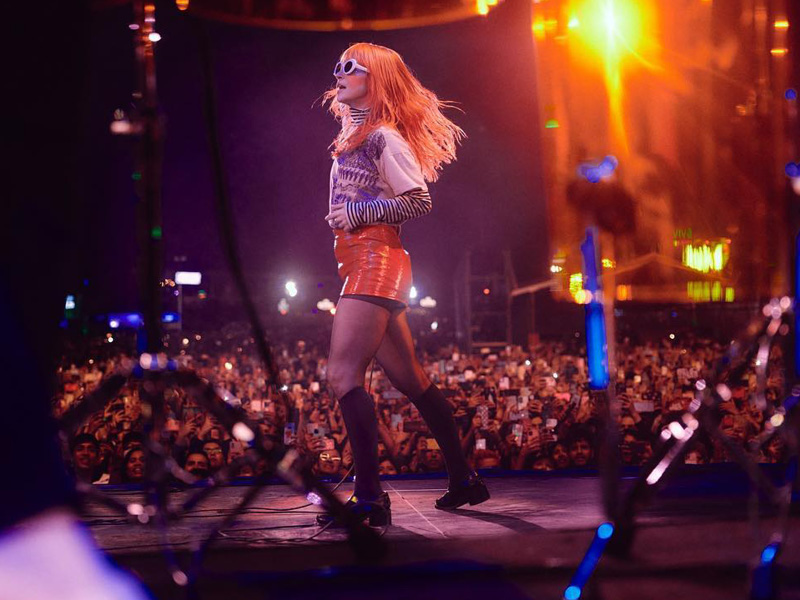 The members of Paramore first got together in Franklin, Tennessee, in 2004. Hayley Williams on vocals, Taylor York on guitar, and Zac Farro on drums make up the current lineup. After Laughter was published by the band five years ago; in 2018, they decided to take a break from recording new material together; meanwhile, Williams has released two solo efforts, 2020s Petals for Armor and 2021's Flowers for Vases / Descansos.
When Paramore debuted on the Alternative Airplay chart in 2007, their song "Misery Business" peaked at No. 3 that October. Until "This Is Why," it was the band's highest-charting single on the chart. Paramore released ten singles between "Misery Business" and "This Is Why," all of which reached the top 40, and feature a total of six Top Tens.
From the new album, we have already heard a few tracks from, the title track landed last September "The News", was released in December, and the latest single, "C'est Comme Ça," dropped earlier in February.
"I'm trying to get un-addicted to a survival narrative," Williams said of the latest single. "The idea of imminent doom is less catastrophic to me than not knowing anything about the future or my part in it. The guys and I are all in much more stable places in our lives than ever before. And somehow that is harder for me to adjust to."